​​Baptisms
If you wish to book a baptism you should call at the Church at any regular service and speak with Reverend Sue Boyce.
​
Baptisms normally take place on a Sunday at 1.30pm.

The list of frequently asked questions below should answer most of your queries about Baptisms in Church.

Q. Do you christen or baptise babies and young children?
A. Yes. We welcome children for holy baptism. In most cases children brought for baptism live within the parish boundaries but people from outside the parish can also be baptised here.

Q. My child isn't a baby anymore. Is it too late for baptism?
A. Older children are also welcome to be baptised. If a child is old enough to make baptism promises for themselves then we would recommend that the child is both baptised and confirmed at the same time. It is never too late to be baptised.

Q. What about adults?
A. We are delighted to baptise adults of any age. Because baptism is a very serious matter a time of preparation beforehand of up to two years is required and then you will be baptised and confirmed by the Bishop on the same day.

Q. How much does it cost for a Baptism?
A. Nothing! Baptism is a sign of God's love. God's love is free to all and so is baptism for children and adults alike.

Q. Do I need to arrange the godparents?
A. Yes. Usually this is a matter the family has strong ideas about and you may well find that you need to discuss this with the Vicar and your family. It is an absolute requirement that ALL godparents are themsleves baptised.

Q. How many godparents do we need?
A. Traditionally three, two of which are the same sex as the child. In exceptional circumstances, the Vicar may agree to allow a fourth godparent.

Q. Do adults need godparents too?
A. Adults and older children can ask 2 or 3 people to be "sponsors". These are people who will present you at the font and encourage you in the years afterward.

Q. What do we need to do now?
A. Call the Reverend Sue Boyce

If you are thinking about Confirmation or Baptism and Confirmation please come along to one of our Saturday coffee mornings.
---
Powered by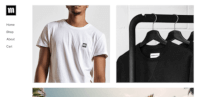 Create your own unique website with customizable templates.