Weddings
If you wish to book a wedding you should call the Reverend Sue Boyce on 01922 869555 or call in at the Church for one of our Regular services. Alternatively please feel free to join us at one of our coffee mornings. These are held on the second Saturday morning in the month. The Reverend Sue Boyce is always happy to chat and make an appointment to see you to look at the details. We will then help you arrange your day and make it both special and memorable for you. Or simply click here to send an email and we will then make contact with you to arrange a mutually convenient appointment.
In order to be married in either St Giles or St Anne's you must either be a worshipping member of the church or be resident within the parishes boundaries. Dont worry about any other details; we like to think we can cope with most things and we look forward to sharing your Big Day with you.
If you would like to get married at St Giles or St Anne, or are interested in having your child baptised or for any other acts of worship (eg renewal of vows), then please contact the Reverend Sue Boyce.
Powered by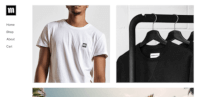 Create your own unique website with customizable templates.